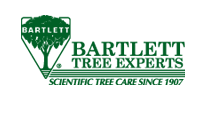 Wood Acres Tree Specialists is proud to be a division of Bartlett Tree Experts, and our staff now has the backing of an international tree-care company and tree research laboratory to help continue providing excellent tree service and shrub care in the Washington D.C. area. View a complete list of professional tree services offered by Bartlett.
Serving the Washington DC Metro Area: All Montgomery County Maryland, NW Washington DC

| | | |
| --- | --- | --- |
| 1 Metropolitan Court, Gaithersburg, MD 20878 | | |

Tree & shrub care services

General Tree Work:

Plant Health Care:

Tree Service, Shrub Care and Maintenance



Wood Acres Tree Specialists is an established

full-service tree and shrub care company.

Our team of certified arborists can help you with your tree care needs like: small/large tree & stump removal, tree cutting, tree pruning & tree trimming. Contact us for expert treatment if your trees or shrubs have pests or diseases. Wood Acres' arborists service Montgomery County, Maryland and NW Washington DC.

The key to healthy trees and shrubs is preventive

Pro-Active

maintenance.

As Certified Arborists we assess the condition, health and needs of trees and shrubs based on accurate and scientific diagnosis. We then design and implement a preventive care and maintenance program specific to your trees and shrubs. We implement the state required soil analysis test prior to fertilizing. This ensures that the most accurate balance of nutrients is deposited in the soil. We recommend that steps be taken to protect your trees before and during construction. Heavy equipment used during construction can damage unprotected roots which will stress a healthy tree. Wood Acres Tree Specialists can advise you on the proper approach.

All of our representatives are
Certified Arborists & Licensed Tree Experts.

Continuing education and safety training is an on-going requirement for Wood Acres staff. We are committed to developing, researching and implementing successful maintenance programs for our clients. A strong, knowledgeable team provides high quality tree & shrub care to our clients in Montgomery County MD and Washington D.C

Wood Acres Tree Specialists'
Plant Health Care Program

Plant Health Care (PHC) is a multifaceted method of ongoing tree and shrub care ~ custom designed for each homeowner for the best results.

Our trained PHC Specialists use the most advanced, state-of-the-art, environmentally-friendly controls available.
Learn more about tree and shrub disease and pest management...

Pro-active tree & shrub care

Tree & Shrub Care info

Affiliations

Maryland Arborist
Association

Tree Care Industry
Association


International Society
of Arboriculture
Master Arborist
On Staff
Copyright © 2010-2018 Wood Acres Tree Specialists - All Rights Reserved