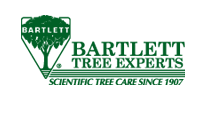 Wood Acres Tree Specialists is proud to be a division of Bartlett Tree Experts, and our staff now has the backing of an international tree-care company and tree research laboratory to help continue providing excellent tree service and shrub care in the Washington D.C. area. View a complete list of professional tree services offered by Bartlett.
| | | |
| --- | --- | --- |
| 1 Metropolitan Court, Gaithersburg, MD 20878 | | |

Tree & shrub care services

General Tree Work:

Plant Health Care:

Mature Tree Preservation

If you are fortunate enough to have a large mature tree on your property, don't leave its care to non-professionals. Older specimen trees require a higher level of care and expertise. Like humans, as a tree grows older their immune system weakens and they become less tolerant to disturbances in their environment. For this reason, mature trees require specialized care including specific pruning methods and custom fertilization treatments. Wood Acres Certified Arborists are highly trained in the latest mature tree care methods. Using their extensive knowledge, they can formulate a preservation program that will effectively build a zone of protection around your mature tree.

In addition, lightning protection systems and cabling & bracing services can also be important components to a mature tree preservation program.

For more information on how to protect your prized mature tree, contact Wood Acres.

Pro-active tree & shrub care

Tree & Shrub Care info

Affiliations

Maryland Arborist
Association

Tree Care Industry
Association


International Society
of Arboriculture
Master Arboist
On Staff
Copyright © 2010-2018 Wood Acres Tree Specialists - All Rights Reserved