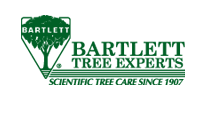 Wood Acres Tree Specialists is proud to be a division of Bartlett Tree Experts, and our staff now has the backing of an international tree-care company and tree research laboratory to help continue providing excellent tree service and shrub care in the Washington D.C. area. View a complete list of professional tree services offered by Bartlett.
| | | |
| --- | --- | --- |
| 1 Metropolitan Court, Gaithersburg, MD 20878 | | |
Tree & shrub care services

General Tree Work:

Plant Health Care:

Plant Diagnostics

One of the major reasons consumers initially contact an arborist is to determine the cause of a plant health problem or condition or to identify and treat a pest infestation. This is an area that Wood Acres arborists excel in due to the continual training they receive on the latest problems and diagnostic techniques.

The support our local arborists receive from the diagnostic facilities at the University of Maryland Extension allows us to service our clients in maintaining high quality plant material. It involves carefully and routinely observing plants and looking for early signs of infestation or problems with plant material. Correctly diagnosing the problem is also key to an TPM/IPM plant management approach.


Pro-active tree & shrub care

Tree & Shrub Care info

Affiliations

Maryland Arborist
Association

Tree Care Industry
Association


International Society
of Arboriculture
Master Arboist
On Staff
Copyright © 2010-2018 Wood Acres Tree Specialists - All Rights Reserved