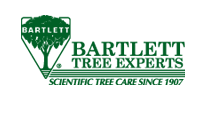 Wood Acres Tree Specialists is proud to be a division of Bartlett Tree Experts, and our staff now has the backing of an international tree-care company and tree research laboratory to help continue providing excellent tree service and shrub care in the Washington D.C. area. View a complete list of professional tree services offered by Bartlett.
| | | |
| --- | --- | --- |
| 1 Metropolitan Court, Gaithersburg, MD 20878 | | |

Tree & shrub care services

General Tree Work:

Plant Health Care:

Soil Analysis/Management

Soil management is another important aspect of mature tree care. Urban landscape trees often exist in soils that lack the nutrients, pH (acidity or alkalinity), drainage, or pore space (air and water space) needed for growth and development. Proper fertilization based on plant needs can correct many deficiencies that limit growth. Sometimes soil nutrients may be sufficient, but soil pH levels may prevent plant uptake. In this case, soil amendments, such as sulfur, lime, and even some mulches, can alter soil chemistry and help alleviate plant stress.

Drainage systems or grading can help correct saturated soil conditions, although trenching or earthmoving activities within the tree's root zone may cause more harm than good. Compacted soils can be tilled mechanically or with compressed air to increase porosity and encourage root growth. Care must be taken when loosening soil under the drip zone to avoid root damage.

When dealing with a mature tree that provides considerable benefit and value to your landscape, it is worth the time and investment to have the soil tested for nutrient content and texture. A Wood Acres arborist can arrange to have your soil tested at a soil testing laboratory and recommend treatments based on the results.

Pro-active tree & shrub care

Tree & Shrub Care info

Affiliations

Maryland Arborist
Association

Tree Care Industry
Association


International Society
of Arboriculture
Master Arboist
On Staff
Copyright © 2010-2018 Wood Acres Tree Specialists - All Rights Reserved