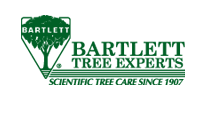 Wood Acres Tree Specialists is proud to be a division of Bartlett Tree Experts, and our staff now has the backing of an international tree-care company and tree research laboratory to help continue providing excellent tree service and shrub care in the Washington D.C. area. View a complete list of professional tree services offered by Bartlett.
| | | |
| --- | --- | --- |
| 1 Metropolitan Court, Gaithersburg, MD 20878 | | |

Tree & shrub care services

General Tree Work:

Plant Health Care:

Tree & Shrub Inventory

Tree inventories are intended to provide the basic information on the plant population of a property in order to make informed management decisions. Inventories can supply information on plant quantities, location, condition, and size and maintenance requirements. Based on this information, sustainable management plans and rational budgets can be developed for the property's care.

Trees and shrubs are valued for many reasons. We love them for their natural beauty and for the value added to the overall landscape. The value of trees and shrubs can increase the total land value of a property by 8 to 25 percent. The problem with the cost of restoration / replacement / repair is that this approach can be practically impossible in some cases. You can't replace an 80-year-old hardwood tree. Due to practical reasons, a competent professional appraisal is frequently used in establishing the value of landscape trees and shrubs for a variety of reasons such as:

Longevity
Potential risk or hazards
Monetary value
Insurance property claims
Environmental changes
Damage by construction equipment
Real estate assessments
Nursery stock inventory for purchase or sale of businesses

Wood Acres Tree Specialists professionals are experienced in existing guidelines for this evaluation.

Pro-active tree & shrub care

Tree & Shrub Care info

Affiliations

Maryland Arborist
Association

Tree Care Industry
Association


International Society
of Arboriculture
Master Arboist
On Staff
Copyright © 2010-2018 Wood Acres Tree Specialists - All Rights Reserved