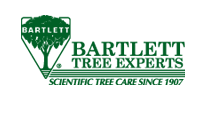 Wood Acres Tree Specialists is proud to be a division of Bartlett Tree Experts, and our staff now has the backing of an international tree-care company and tree research laboratory to help continue providing excellent tree service and shrub care in the Washington D.C. area. View a complete list of professional tree services offered by Bartlett.
| | | |
| --- | --- | --- |
| 1 Metropolitan Court, Gaithersburg, MD 20878 | | |

Tree & shrub care services

General Tree Work:

Plant Health Care:

Consultations

Our Certified Arborists are expertly qualified and sought after for their experience.

It is strongly recommended that a consultation with Certified Arborists be arranged prior to a construction project.

Whether the construction is of a new home or an addition, steps should be taken to protect your trees. Unprotected tree roots can be damaged by heavy equipment or even constant foot traffic.

Trees add to our enjoyment of the outdoors, improve the air we breathe and contribute to the value of our properties. However, trees also have liabilities associated with them.

The key to reducing those liabilities is to recognize when a tree becomes hazardous and take the appropriate steps to correct or eliminate the hazard.

Our Certified Arborists provide a

Tree Structure Evaluation/Risk Assessment Report.

This report provides the following information: tree species, size, species failure profile, evaluation of location and site of tree, visual tree analysis, wood rot-decay analysis, risk rating, interpretation of evaluation and remedial treatments.

Pro-active tree & shrub care

Tree & Shrub Care info

Affiliations

Maryland Arborist
Association

Tree Care Industry
Association


International Society
of Arboriculture
Master Arboist
On Staff
Copyright © 2010-2018 Wood Acres Tree Specialists - All Rights Reserved