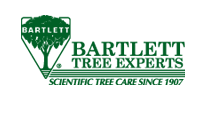 Wood Acres Tree Specialists is proud to be a division of Bartlett Tree Experts, and our staff now has the backing of an international tree-care company and tree research laboratory to help continue providing excellent tree service and shrub care in the Washington D.C. area. View a complete list of professional tree services offered by Bartlett.
| | | |
| --- | --- | --- |
| 1 Metropolitan Court, Gaithersburg, MD 20878 | | |

Tree & shrub care services

General Tree Work:

Plant Health Care:

Do I have to worry about my trees during construction?

Construction of a new home or an addition to an already existing home can be a significant cause of stress on mature trees. A cut in the tree's bark makes the tree more vulnerable to disease and insect infestation. Equipment used to dig into the dirt where tree roots have spread can cause injury to the tree.

A tree's root system is closer to the surface and wider in expanse than most people realize. Heavy construction equipment will compact the soil, squeezing out air pockets, making it difficult for the tree to get oxygen and diminishes the amount of water that can be absorbed. This is why it is important to use temporary fencing to create "tree save areas."

Contact a Wood Acres arborist before digging a trench through your tree's roots. Also, an increase in soil around a tree's base can cause damage. An arborist has access to a variety of tools and techniques that will improve the environment around the tree, therefore, improving the health of the tree. By far, prevention is the best way to protect trees during construction.

Pro-active tree & shrub care

Tree & Shrub Care info

Affiliations

Maryland Arborist
Association

Tree Care Industry
Association


International Society
of Arboriculture
Master Arboist
On Staff
Copyright © 2010-2018 Wood Acres Tree Specialists - All Rights Reserved