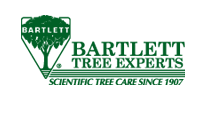 Wood Acres Tree Specialists is proud to be a division of Bartlett Tree Experts, and our staff now has the backing of an international tree-care company and tree research laboratory to help continue providing excellent tree service and shrub care in the Washington D.C. area. View a complete list of professional tree services offered by Bartlett.
| | | |
| --- | --- | --- |
| 1 Metropolitan Court, Gaithersburg, MD 20878 | | |
Tree & shrub care services

General Tree Work:

Plant Health Care:

Do I need a soil test?

The chemical and physical properties of soil are the most important factors in plant health. A soil test aids in obtaining this information. From the results of a soil test a proper fertilizer can be matched to your soil correcting nutrient deficiencies and improper pH. The State of Maryland requires a soil test before applying fertilizer. Virginia and the District of Columbia recommend a soil test.
Pro-active tree & shrub care

Tree & Shrub Care info

Affiliations

Maryland Arborist
Association

Tree Care Industry
Association


International Society
of Arboriculture
Master Arboist
On Staff
Copyright © 2010-2018 Wood Acres Tree Specialists - All Rights Reserved