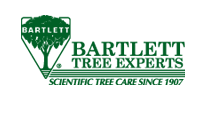 Wood Acres Tree Specialists is proud to be a division of Bartlett Tree Experts, and our staff now has the backing of an international tree-care company and tree research laboratory to help continue providing excellent tree service and shrub care in the Washington D.C. area. View a complete list of professional tree services offered by Bartlett.
| | | |
| --- | --- | --- |
| 1 Metropolitan Court, Gaithersburg, MD 20878 | | |
Tree & shrub care services

General Tree Work:

Plant Health Care:

What is IPM?

Integrated Pest Management (IPM) is a plant health care program that is based on multiple inspections. The goal of these visits is to reduce the amount of pesticides used in the environment and to reduce the resistance of pests to products. Our Plant Health Care Specialists are equipped to handle different types of health problems that occur on trees and shrubs. During a visit, all ornamentals are inspected and treated as necessary.
Pro-active tree & shrub care

Tree & Shrub Care info

Affiliations

Maryland Arborist
Association

Tree Care Industry
Association


International Society
of Arboriculture
Master Arboist
On Staff
Copyright © 2010-2018 Wood Acres Tree Specialists - All Rights Reserved