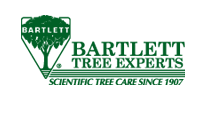 Wood Acres Tree Specialists is proud to be a division of Bartlett Tree Experts, and our staff now has the backing of an international tree-care company and tree research laboratory to help continue providing excellent tree service and shrub care in the Washington D.C. area. View a complete list of professional tree services offered by Bartlett.
| | | |
| --- | --- | --- |
| 1 Metropolitan Court, Gaithersburg, MD 20878 | | |
Tree & shrub care services

General Tree Work:

Plant Health Care:

When should I prune my ornamentals?

In general, routine maintenance can be performed anytime during the year. If the goal is to maximize flowers and fruit, time the pruning for when it least interferes with this process.

Early spring flowers on ornamentals are produced from the previous years' growth (example: forsythia and azaleas). Prune these ornamentals immediately after flowering.

If pruning is performed in the winter, some of the buds for future flowering may be removed.

Late spring or summer flowers on ornamentals are produced from the current year's growth (roses, lilac, and crape myrtle). Prune these ornamentals during the winter or early spring to maximize flowering.

Pro-active tree & shrub care

Tree & Shrub Care info

Affiliations

Maryland Arborist
Association

Tree Care Industry
Association


International Society
of Arboriculture
Master Arboist
On Staff
Copyright © 2010-2018 Wood Acres Tree Specialists - All Rights Reserved