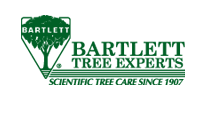 Wood Acres Tree Specialists is proud to be a division of Bartlett Tree Experts, and our staff now has the backing of an international tree-care company and tree research laboratory to help continue providing excellent tree service and shrub care in the Washington D.C. area. View a complete list of professional tree services offered by Bartlett.
| | | |
| --- | --- | --- |
| 1 Metropolitan Court, Gaithersburg, MD 20878 | | |

Tree & shrub care services

General Tree Work:

Plant Health Care:

What is Vertical Mulching?

Vertical mulching is a technique that can be used to partially alleviate soil compaction within the root zones of trees. It will facilitate the absorption of rain and watering and will aerate the soil.





Soil compaction

is harmful because it reduces the amount of space in the soil that would normally be filled with oxygen and water. A high-pressure air gun is used for the removal so we can expose the roots 14-18 inches below ground without damage. There are a few different techniques that can be used depending on the location of the tree on the property.

After completion of the method it is necessary to back fill the holes or trenches with an organic mixture which will add an organic source of nutrients to the trees and plants and to the structure of the soil profile.

Over time this material will break down providing the tree with a good source of nutrients while achieving a loftier soil median for tree roots to flourish.

Pro-active tree & shrub care

Tree & Shrub Care info

Affiliations

Maryland Arborist
Association

Tree Care Industry
Association


International Society
of Arboriculture
Master Arboist
On Staff
Copyright © 2010-2018 Wood Acres Tree Specialists - All Rights Reserved