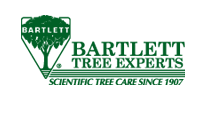 Wood Acres Tree Specialists is proud to be a division of Bartlett Tree Experts, and our staff now has the backing of an international tree-care company and tree research laboratory to help continue providing excellent tree service and shrub care in the Washington D.C. area. View a complete list of professional tree services offered by Bartlett.
| | | |
| --- | --- | --- |
| 1 Metropolitan Court, Gaithersburg, MD 20878 | | |
Tree & shrub care services

General Tree Work:

Plant Health Care:

What is Plant Health Care?

Plant Health Care, or PHC, is a total health care solution for evaluating, maintaining, identifying, and treating your woody plants and their environment. Trees and shrubs that are under stress are more likely to be attacked by pests. Some diseases kill within a short period of time, other diseases are chronic and long term and still other diseases don't cause serious injury at all.

Different trees and shrubs express their stresses differently. For example, leaves can wilt, may be smaller than others or some leaves may turn an early fall color. A Wood Acres arborist will look for such signs when evaluating the health of woody plants.

Pro-active tree & shrub care

Tree & Shrub Care info

Affiliations

Maryland Arborist
Association

Tree Care Industry
Association


International Society
of Arboriculture
Master Arboist
On Staff
Copyright © 2010-2018 Wood Acres Tree Specialists - All Rights Reserved