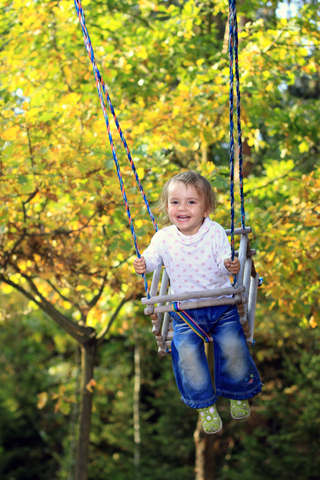 Chances are you have rich memories of the trees you've lived amongst throughout your lifetime: climbing the pines, hide and seek in the forest, lazy afternoons watching the sun glint through the shady canopies in a hammock, watching the first flowering trees bringing the Spring, building a tree house with a rope swing, planting your first tree, collecting leaves for a school project, buying your first house because you loved its trees…the list is endless.
That's why, as arborists, Wood Acres Tree Specialists are passionate about their work and care about the health and safety of trees through Pro-Active work. Trees play an important role in all of our lives but they are living things. Unfortunately, we share in a tree's misfortunes on our property, like toppling or breaking from wet or windy weather – or poor health. There are some things you can do to keep the trees in your care on your property from becoming a liability instead of a valuable asset:
Annual Checkups: have Wood Acres check your trees' health and remove trees that have become hazardous or infringe on your home or power lines' space. Healthy trees have stronger roots and resist being toppled so have us stay on top of insect and disease outbreaks before they irreversibly damage your tree's strength. Ask us about our Plant Health Care (PHC) program. ?It's?a multifaceted method of care custom designed for each homeowner. It incorporates a specific number of "visits" by one of our urban foresters, which are tailored to both monitor and control the potential insect and disease developments on your trees and shrubs.
Pruning: ?Have us selectively and expertly thin your trees so they're not top heavy (never have your trees topped!). They won't catch the wind like a big kite. Thinning increases sunlight penetration and air movement through the crown. Pruning is not just for mature trees – pay attention to your young trees, too.??If young trees are pruned to promote good structure, they likely will remain serviceable in the landscape for more years than trees that have not been structurally pruned.
Don't live in fear of your trees in bad weather.? Lighten the worry-load by taking care of your trees on a regular basis and your trees will continue to bring you positive memories instead of homeowner headaches. Contact Wood Acres Tree Specialists, certified, licensed and insured arborists for professional tree care in the Montgomery County, MD and Washington DC area – and keep those pleasant tree-memories growing!