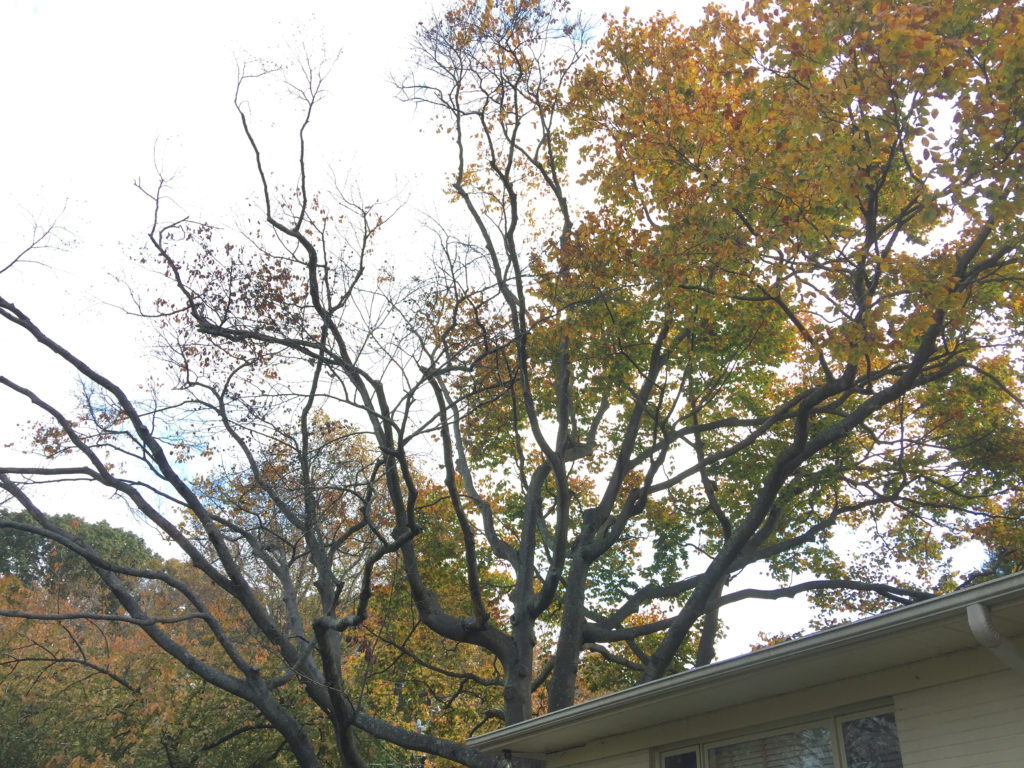 If you look at the canopy of this tree, the back half looks perfectly normal. ?The leaves are nice size, they are showing good fall color, and they are still on the tree. ?But the front half of the canopy has very few leaves on it. ?An uneven canopy should prompt an arborist to take a closer look.
This particular beech is in decline. ?The tree is infested with wood boring insects, shown by the bright tan sawdust at the base. ?It is also diseased with hypoxylon canker disease, which is shown by the pinkish/purplish/gray splotches where the bark has fallen off.
This tree will need to be removed within a year as there is no cure for the hypoxylon canker disease. ?We can treat the tree and help prevent future infestations of the wood boring insects, but it would not save the tree due to the disease attack.
For expert solutions regarding?a tree you feel is in decline contact Wood Acres Tree Specialists for treatment or removal.