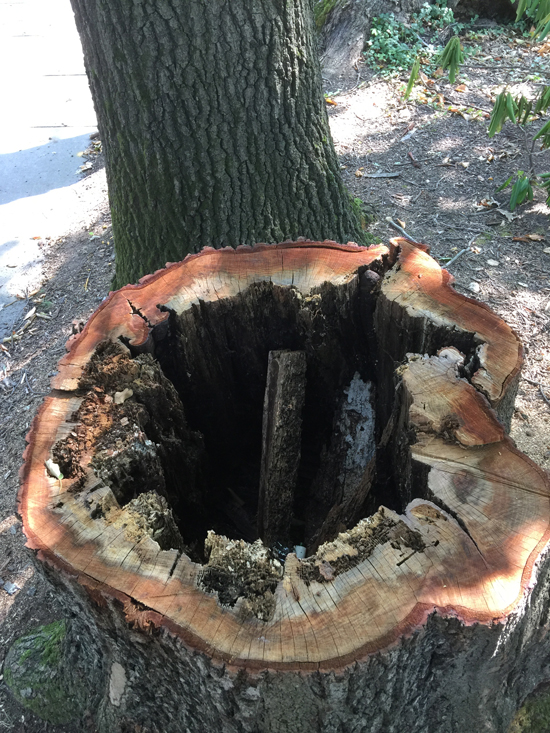 Some people may look at this stump and conclude right away that it is a hazard. ?An arborist may look at this stump and say "not so fast." ?This tree looks scary, but whether or not this tree is a hazard, is based on the amount of solid wood that surrounds the area of decay.
A good rule of thumb is that a tree needs 1-inch or more of sound wood for each 6-inches of stem diameter. ?There are other factors involved in determining how hazardous a tree is, but that 1-inch per 6-inches is a good place to start.
An arborist can use a resistograph to help measure the area of decay inside the tree. ?If you suspect that you have a hollow tree, before you automatically remove it, talk to your arborist and ask if he can investigate the area of decay. Contact Wood Acres Tree Specialists, certified artborists for a thorough analysis of your trees.?