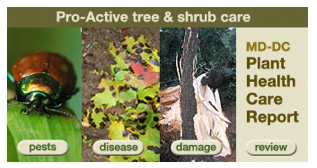 The winter is upon us and with it fallen wood and brush in the yard. Perhaps you like to keep a roaring fire all winter long and order in firewood. One thing to remember is Don't Move or Get Wood out of the local area.
Keep it local. Invasive species and diseases love a new area where they can spread undetected for years, reproduce and get out of control because there is nothing stopping them. If you're not burning it, chipping it to use as mulch you can bring it to a local landfill as long as it's in your vicinity.
Brush, fallen wood and tree wood should not be moved out of county. Don't take it to your cabin, on scout camping trips, or tell your friend in another area that they can help themselves to your wood.
Buy firewood from a reputable local dealer. Fly-by-night dealers are to be sent on their way.
If you think your wood is safe because you can't see any bugs or diseases don't be so sure. Insect eggs, microscopic fungus spores can destroy an entire ecosystem. You can find out more about them in our Plant Health Index of damaging insects and diseases. Some insects and diseases that pose a threat to Maryland trees are:
The Arborists and entire team at Wood Acres Tree Specialists love trees and hope you do, too,and will take care keeping wood (& uninvited visitors) in their place this year in the Maryland and Washington DC area.